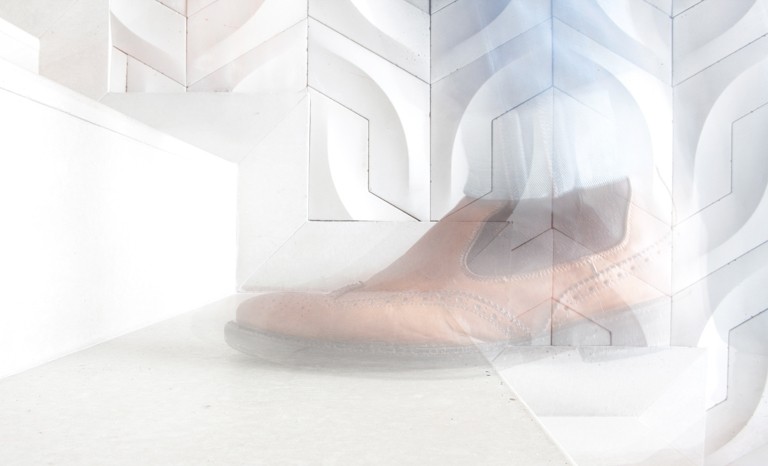 architectural concrete by artis visio
rise and landing concrete system
We carry out projects with typical and unusual solutions. The simplest and most classic solution is the construction of concrete stair elements as a tread and riser – independent cladding.
Concrete stairs in the architectural concrete standard
It is a system staircase with a step made of custom-made high-grade architectural concrete. GRC architectural concrete technology avoids the effect of joining and grouting, and concrete stairs give a monolithic impression. Thanks to the GRC technology, Artis Visio concrete stairs have the highest degree of frost resistance (expected from bridge constructions). Concrete stair steps can be successfully used inside as well as outside. As a compliment, it is possible to make cladding of all kinds of treatment stages, landings for individual projects. Often projects use the material, combining forms with metal and glass. Thanks to the strength of 8 MPa (for comparison, standard architectural concretes have a strength of 3.5 MPa), concrete stairs will serve for many years. Our technology and experience allow you to make large-size items.
How to design?
We also provide monolithic elements and non-standard concrete stairs. We are pleased to consult projects at the initial level. This approach to individual projects allows for the effective use of GRC technologies. Pre-determined dimensions should be sent for consultation. On this basis, we select the technology of the elements made, the form of fastening. We also verify assembly options. Depending on the place of application, we will suggest additional anti-slip protection for stair steps. Even the biggest challenge is for us to accomplish.
Securing the surface of stair treads made of architectural concrete
Increasingly, indoor and outdoor projects expect very non-standard solutions. Unusual forms, sizes, shapes, and on the other hand, the necessity of using small loads cause that the material which is GRC architectural concrete together with the palette of its strength capability is the most successful solution. All elements of concrete stairs must be resistant to dirt and stains, hence Artis Visio, uses a multistage Hydro or Oleophobization system, thanks to which we obtain a durable and high degree of dirt resistance.
Detailed information can be found in our files regarding the maintenance and hydrophobization of products in the download section. The colors of standard elements offer five shades: from white, through light gray, gray – as a little bit "chilled" with pigment, anthracite, and black.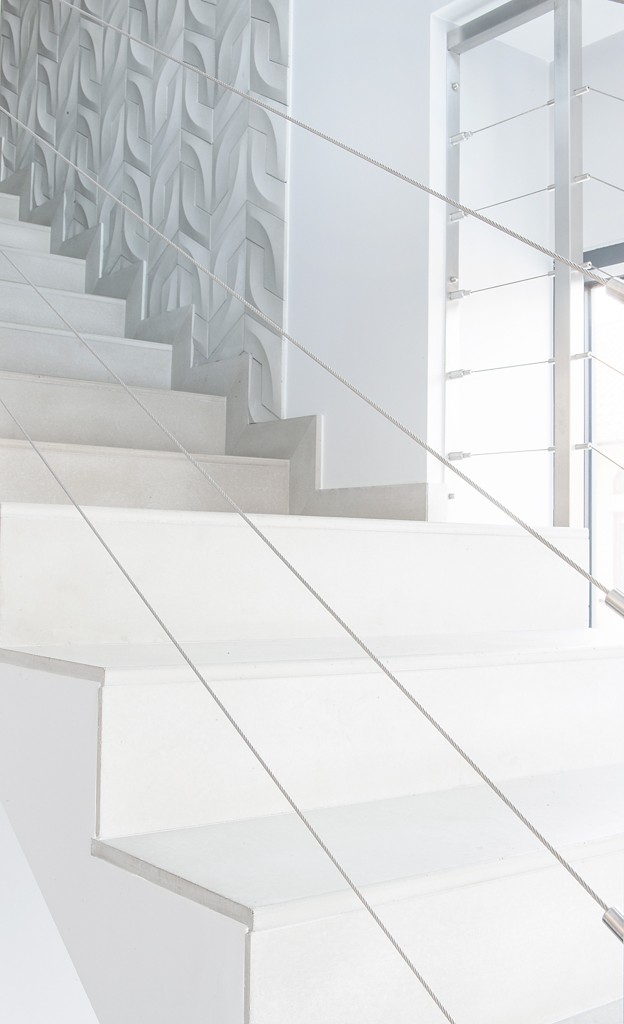 Technical data and lining dimensions
landing and risers in the offer of staircases made of architectural concrete produced by Artis Visio, they are made in variants as well as in standard elements, cut to the place of execution. Thanks to GRC mixes, cutting does not require advanced techniques but only basic even small flex devices. Thickness of the glued glued elements in the standard is 2 cm, for risers it is 1 cm. Thicknesses can also be ordered individually.
Frost resistance: F 150
Abrasion 4i
Non-slip – satisfactory
bulk dyeing

Feel free to contact us. We discuss specific questions individually.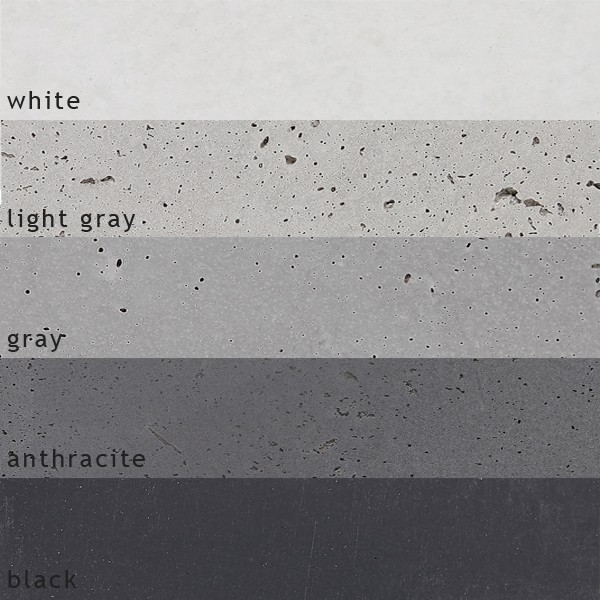 similar products in the same category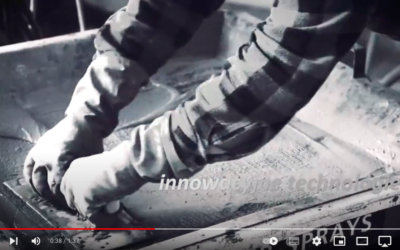 Polish crafted product, Artis Visio Architectural Concrete, ready-to-use and custom-made products, also large and complex dimensions. Quick valuation, delivery, assembly and warranty for the whole country and abroad. We invite 😉 Crafted in Poland - Artis Vision team...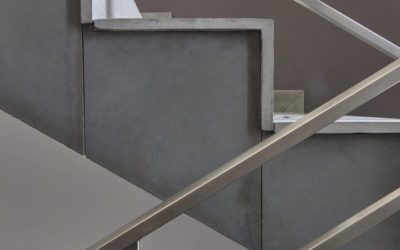 architectural concrete by artis visio L shape running boards The construction of concrete steps with architectural concrete gives the monolithic effect of concrete stairs. In this solution, the tread and riser are one element. They are applied to pour monolithic...
years at architectural concrete market
export range
by countries
export range
by continents