PRIMEIRO tiles
Exclusive wall tile, made of solid oak. The natural beauty of the oak emphasized the finish with oiling. The form of the tile is based on a 20 cm diameter rhombus, surface relief up to a height of 4 cm. This decoration, classified as a wooden cladding, wall decorations or simply wooden tiles for use on the wall, thanks to its form, allows creating a rich form and space. The final expression of the surface that can be obtained depends largely on the designer and the imagination.
Wooden tiles on the wall are an innovative solution, but the tile shape itself is based on the tried and tested pattern Tzara tile in architectural concrete. Keeping the same shapes, we get a unique opportunity to combine materials, architectural concrete and wood. We are happy to answer any questions regarding wood tiles, and we will suggest a design solution for the surface.
The element dimension is 20 cm thick. Material: solid oak plywood.
Primeiro simplo – decorative wall tile made of oak. The plate has an oiled surface, which emphasizes the natural nature of the material. Made of solid oak plywood, Primeiro decorative plate in the simplo version, it is the dimensions of the basic plate, diamond-shaped with a side of 20 cm. Thanks to this, it is possible to assemble Primeiro series wall tiles, with Artis Visio architectural concrete tiles model Tzara.
Similar products in the same category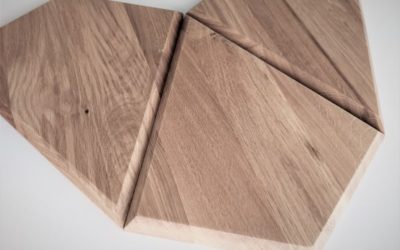 3D wood tile SEGONDO The oak wood, after the treatment with highly advanced carpentry technologies, is subjected to polishing and oiling. Product Description Plate segondo - another from a collection of unique designs, wooden wall tiles made of...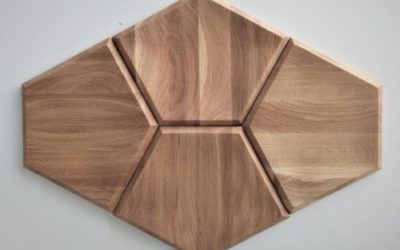 3d wood tile TERCIO Tercio tile - made of solid oak wood, wall tile in the form of a pentagon with & nbsp; concave relief. Delicate form, nice size, and way of assembling elements, product description Tercio tile- made of solid oak wood,...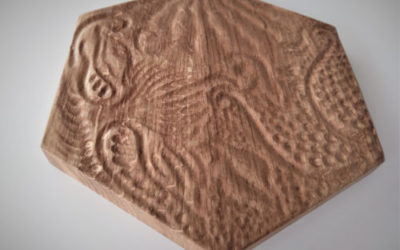 Płytka Quarto – to wyjątkowy ornament znany z motywów organicznych prac Antonio Gaudiego, spotykanych często w przestrzeni jego rodzinnej Barcelony.
years at architectural concrete market
export range
by countries
export range
by continents
years at architectural concrete market
export range
by countries
export range
by continents